Helping to build better minds, bodies and souls.
Patrice G. Parker and The Noble Birth Group LLC is dedicated to teaching, inspiring, motivating, mentoring and instilling a sense of confidence, self-worth and value to the next generation.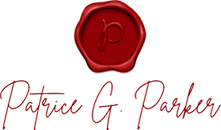 I am overjoyed to share my dreams of becoming an author with my first children's book.  I want to motivate and inspire others, while helping them discover their God-ordained purpose using their unique gifts and talents. Encouraging them to lay a foundation where they in turn will pay it forward to generations yet to come. 
Hi, I'm Unique – Book Reviews
"Hi, I'm Unique! is lovely. It's a children's book written in rhyme that brings a young girl from being sad and outcast due to her differences from other children to gaining self-confidence knowing God made her special and loves her, and wanting to help other children feel better about themselves. I would recommend this book for children of all ages, being read as a bedtime story all the way through second grade, higher grades for children who are experiencing the emotions Unique is feeling. "
"… this was a joyful read with a lovely message."
"I love the title… because everyone is created uniquely and special by God. Children should know they are unique, and no one is made like them in the whole world. There is nothing wrong with being unique."
"My children absolutely loved reading this book! They were intrigued by the title, cover, and character. This book sparked their imagination and caused them to guess what the story line would be about. From a parent's perspective, this book was age appropriate, colorful, and full of real-life experiences that can be challenging for children to face. Purchase this book for your child because it is a must read for families today!"
"Hi, I'm Unique" is a children's book that can help others who are different and 'unique'. This book encourages kindness at a time when being different can be used to hurt one another! As you read the book you are encouraged with living life in various settings and seeing other unique individuals. Patrice Parker encourages resilience… and reminds us that at the end of the day we should all dare to dream."
"The book "Hi, I'm Unique" is wonderful. It has an inspiring message of courage and embracing being different. My children loved the message and the illustrations. I can't wait to share it in our children's ministry."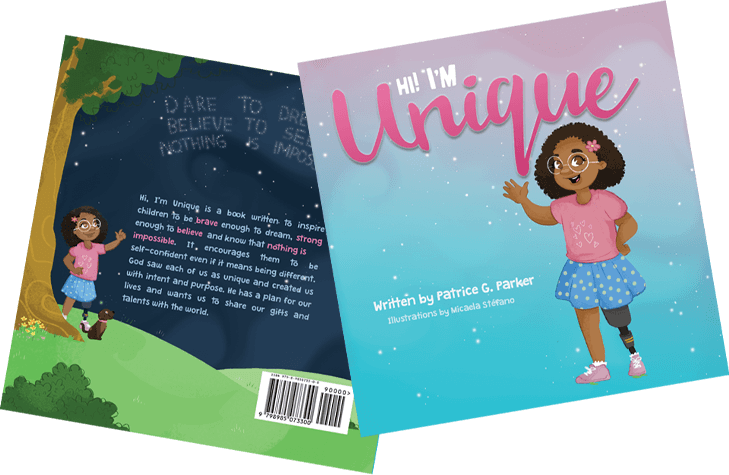 Hi! I'm Unique is a book written to inspire children to be brave enough to dream, strong enough to believe and know that nothing is impossible. It encourages them to love themselves just the way they are and be brave and confident of who they are even if it means being different. Being different doesn't mean you're less than or inadequate. But it allows your unique strengths, personality and beauty to shine bright.
God sees each of us as unique and created us with intent and purpose. He has a plan for our lives and wants us to share our gifts and talents with the world.
Hi! I'm Unique is an ideal book for bedtime reading and as a tool to encourage, inspire and empower young reader
Check out some of our young readers